In Thomas Nagel's 'The Absurd', he notes that "it is often remarked that nothing we do will matter in a million years." [1] This sort of existential thinking from Nagel immediately draws me to the witty but sometimes disturbing cartoon series Rick and Morty (Justin Roiland and Dan Harmon, 2013).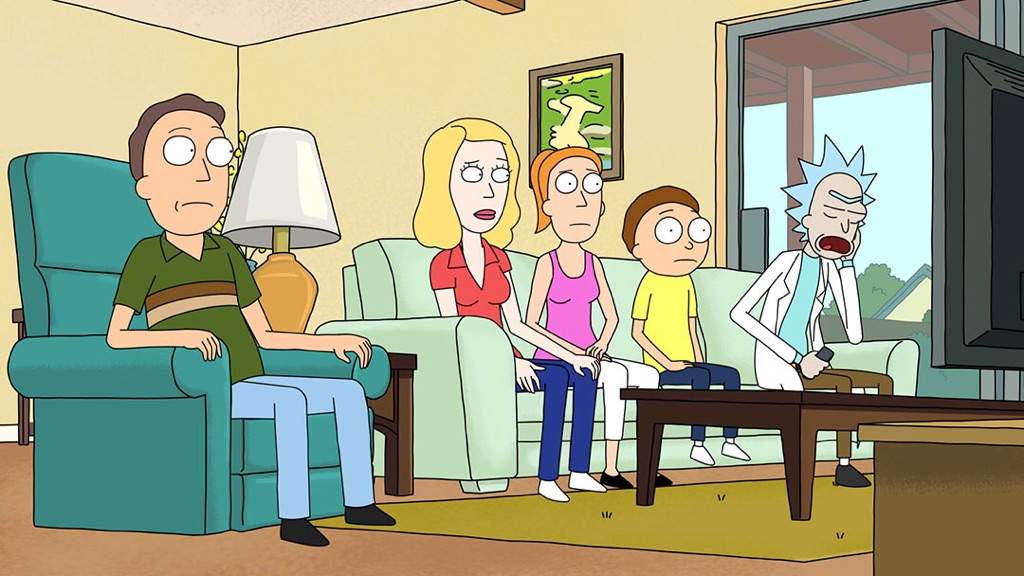 (The Smith Family from Rick and Morty)
Rick and Morty is a series fundamentally concerned with life's absurdities. The general premise of the show sees Rick travel between different dimensions and regularly take his grandson Morty with him. The series reveals the thousands of other realities in the universe and forces its characters to contemplate their own existence and relevance.
Rixty Minutes is an episode from Rick and Morty where Nagel's viewpoints are particularly prominent. In the episode, Rick provides the family with cable television and virtual reality headsets, which showcase alternate lives of the family from numerous alternate realities. Summer is devastated and threatens to run away when her parents explain to her how worthless she actually is and how many 'better' alternate versions there are of her. Nagel argues that "one may try to escape the position by seeking broader ultimate concerns… Those seeking to supply their lives with meaning usually envision a role or function in something larger than themselves. They therefore seek fulfilment in service to society." [2] Morty talks his sister out of running away by explaining that "Nobody exists on purpose, nobody belongs anywhere, everybody's gonna die. Come watch TV?" [3] This line from Morty not only paints a dark representation of reality but reflects Nagel's argument of the fact that the absurd makes people want gratification in accomplishing something in their life but, ultimately, very few people do. Morty's statement is poignant in suggesting that we should all forget about trying to achieve something and enjoy life while it lasts.
[1] Thomas Nagel, "The Absurd," The Journal of Philosophy 68:20 (1971), p. 716.
[2] Ibid., p. 720.
[3] Rick and Morty, 'Rixty Minutes' (Justin Roiland and Dan Harmon, 2013).